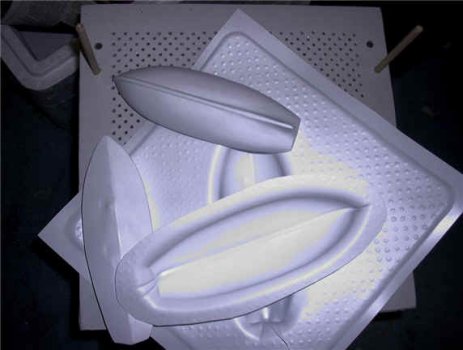 One way to replicate parts is vacuum forming. The basics (information is available elsewhere on the internet) including building a completely enclosed "vacuum" box. Below assumes that you have a "plug" (the shape you are molding over).

Making the Box
Build a box with all sides sealed. One side has a hole cut in it which snugly fits a "shop-type" vacuum cleaner hose.
The top (working) surface has many small holes plus two long frame alignment pins sticking up.
Making the Frame assembly
The next part is the frame assembly. This is essentially two identical flat frames with a large cutout in the middle and holes near the edge that align with the tall pins. The perimeter of the frame has several holes with screws and wing nuts mounted.
You can make several sized frames so that the cutout in the middle is smaller with prevents waste.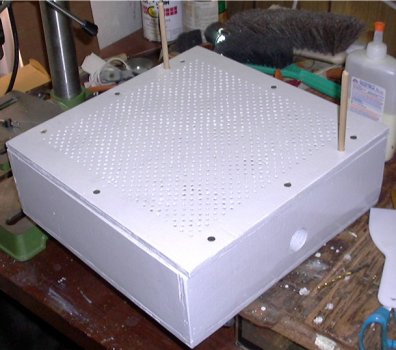 Molding the Part(s)
A sheet of styrene plastic is sandwiched between the frames and placed in a conventional oven (keep the temperature low) until the plastic deforms (sags). With the vacuum turned on, the frame is removed and placed over the "plug" (feature being replicated). The vacuum will pull the frame/styrene down and stretch the styrene over the plug.
Within a few seconds the plug is removed and the styrene trimmed to size.
Right is the top of the 14" X 14" vacuum box. On top of the box is a formed sheet. Top Right is the bottom side of one of my launches. Lower left is a plug which will be used to form the canvas for the launch, which will also be made of styrene. Middle shows the inside view of a formed launch. This one is defective as I did not heat it enough to pull tight - notice the two lines at the transom and not covering down to the gunwales