Uniforms Worn by the Crew While in Action
What kind of uniform or dress did the PT Boat crews wear in the South Pacific war zone? Certainly not the uniforms and gear that the Italeria "PT Boat Figures" depict (lower left) for the East Atlantic or the Alaska Squadrons. The South Pacific war zone for the most part was tropical, where the vast majority of PT Boats were located. These figures (lower right) can be the basis for making crew figures for the tropical heat. As you can see in the later photos, there was a lack of uniforms in many cases. These 1/20 scale figures are out of production but relatively easy to find.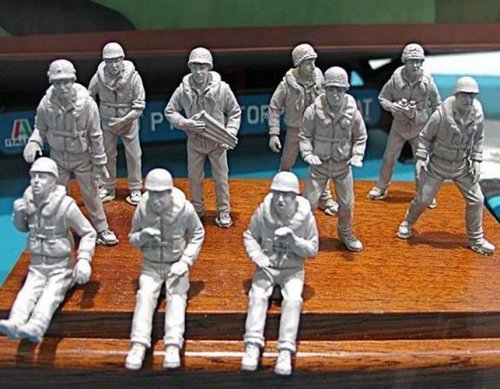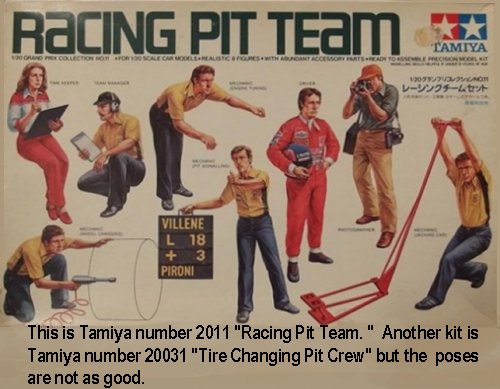 Be
Below are several photos to show how the crews were dressed while on station and in action. As you can see they were often shirtless, and not many wear hats. Maybe a pit helmut for the heat, a steel "pot" helmut, or for the radio man an oversized communications helmut with earphones (bottom).